Dear MBU Student,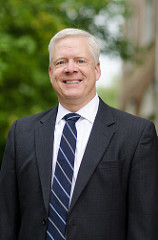 It is my pleasure to welcome you to an exciting new year at Missouri Baptist University. If you are a new student, you have chosen well. Missouri Baptist University is a good place to discover your purpose, refine your talents and prepare to be a leader in your community. Our faculty and staff are here to provide you with support and guidance as you begin your college journey.
If you are a returning student, welcome back. I look forward to seeing you around campus and hope to work with you in continuing to enhance the quality of your MBU experience.
There is an important reason that we have a Student Handbook. We want to give you the tools necessary for integrating Missouri Baptist University in to your life. Here you will find information on campus clubs, organizations and events to get you started. You will also find a directory of helpful office phone numbers along with additional contact information for other essential community organizations. Take a moment to read the MBU Statement of Mission and Purposes as well as our Core Values that gives us guidance and will likely help you navigate your next few years.
We really are interested in you as an individual. One of the things students like most about Missouri Baptist University is the opportunity to get to know their professors and that the professors take an interest in each student. I am confident you will find this to be true as well.
I will be seeing you around campus. I am most interested in your hopes and dreams and any ideas about how we can better help you achieve those. God bless you with a wonderful year.
Sincerely,
Keith Ross Ed.D
President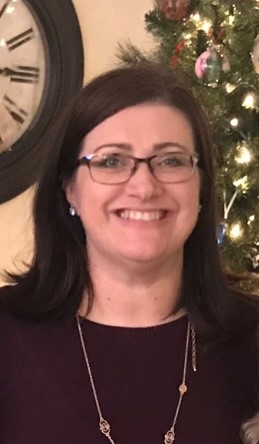 Welcome to MBU! What an exciting season of life you are beginning! In my role as Director of Student Success, my primary goal is to help students succeed and reach their goals. If you have questions or need assistance in any area, you may come to my office in FLD 119.
One of my favorite scriptures is Jeremiah 29:11 where God reminds us that He has a plan and a future for us that's full of hope. I would love to help you discover God's perfect plan for your life and partner with you on this amazing journey.  My door is always open!
Remember as you begin this next year to expect great things, work hard, and enjoy every moment. It is okay to miss home and it's okay to not have your whole life figured out, but please communicate with your support team so that we can assist you with challenges and celebrate your victories. 
Above all things, know that with Christ you can do all things!
Amy Goodberlet
Director of Student Success
Dear MBU Student,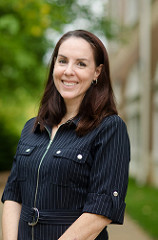 I look forward every semester to meeting new students and catching up with "old" students. My job as Student Success Advisor in the ASC allows me the opportunity to cross paths with most students. Whether it is a quick "Hello!" in the hall or a lengthy advisement session in my office, my interest is always genuine. I enjoy taking the time to learn about your academic and personal goals and helping you to reach those goals. College can be a rollercoaster ride of ups and down, and I'm not so ancient that I have forgotten what it feels like to be strapped into that cart not always certain where the next turn will take you. Faculty and staff are here to hold your hand during the scary parts, push you up the hill when necessary, and cheer along with you with each success.
I encourage you to shed whatever armor you have worn in the past that may have shielded you from being truly present and engaged in reaching your full potential. MBU is a safe place to explore your interests and find your calling. Welcome to this pivotal season in your life. Let us ride in the cart together and support you the whole way. You won't regret it!
Best,
Jeannette Musgrave
Student Success Advisor & Special Needs Coordinator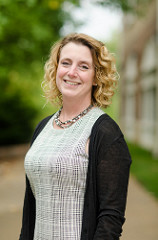 Congratulations on your start at Missouri Baptist University! Mark Twain is often quoted saying, "The secret to getting ahead is to get started."  Whether you are just launching your college experience or returning to start another academic year, it is my privilege to welcome you here. Let me say that, truly, you are welcome here. It is my hope that this feeling of acceptance and appreciation for who you are genuinely shines through whether you are walking on campus, or sitting in chapel, or eating at the café.
I believe that MBU is a unique place that will challenge you to grow intellectually, emotionally, and spiritually as you find your calling and earn your degree. In my role as a Student Success Advisor, I sincerely want to help you find your path to both.
It is my distinct honor to get to know you through the advisement process and the Academic Success Center. My greatest hope is that you approach this time of your life with an authentic honesty and kindness towards others (and yourself) and realize that you are most certainly not alone in this college experience.
Finally, I want to encourage you to make the most of these college moments; these moments will become treasured memories.
Sincerely,
Judy Ellison, MSW, LCSW
Student Success Advisor & Special Needs Access Coordinator
As a student success advisor, I have the best job on campus. I get paid to spend time with first year students and help you on your path to success! Not sure what success looks like yet? That's what I'm here for; come see me and we can figure out what success means to YOU.
Even before you took your first step on campus, I'm sure you heard how people absolutely love MBU. Well, you're not going to hear any different from me. I love MBU so much I've never left! I started here as a student way back in fall of 2000 when MBU was still called Missouri Baptist College. At that time, we were half the school we are now – the ground had just been broken to start building the Chapel/Fine Arts building & the perk, SRC, Spartan Village were far off dreams. Chapel was held in the basement of the Field building and the dining hall occupied a small corner where the Student Development office is now. We had just started to offer our first Master's degree program – now we offer multiple Master's and Doctorate programs!
Needless to say, MBU has changed a lot since I first arrived as a first generation, first time freshman. However, one thing remains the same – the heart and soul of MBU.  The faculty, staff and administration care about you and want to see you succeed. That's not just a platitude; they really mean it. And, I believe it because I've seen them in action.
So, forget what you've seen on TV or read on the internet. Ignore what your older brother who went to a "party school" told you. Take some advice from me – someone who's been at MBU for a long time – get to know your professors.  Not just because they might one day write a recommendation letter for you. Get to know your professors because they care about you and want you to succeed. Also, we have some great people on staff – did you know that we have faculty who've worked for NASA?  Who run marathons and own their own businesses and play the banjo? Who travel the world and write books and vote at the Grammys? Who…well, you get it. The list goes on.
Going to college offers many great opportunities for you to step out of your comfort zone, stretch yourself (emotionally, mentally, etc.) and grow. But, the decision to grasp these opportunities is up to you. So, what are you going to do? Are you going to just stand there and watch opportunities fly by or are you going to step up and take hold of the unique opportunities before you? One day, college will end. But what you learn here will stay with you for a lifetime.
Welcome to MBU!
Marie Tudor
Coordinator for Assessment & Success Initiatives // Student Success Advisor